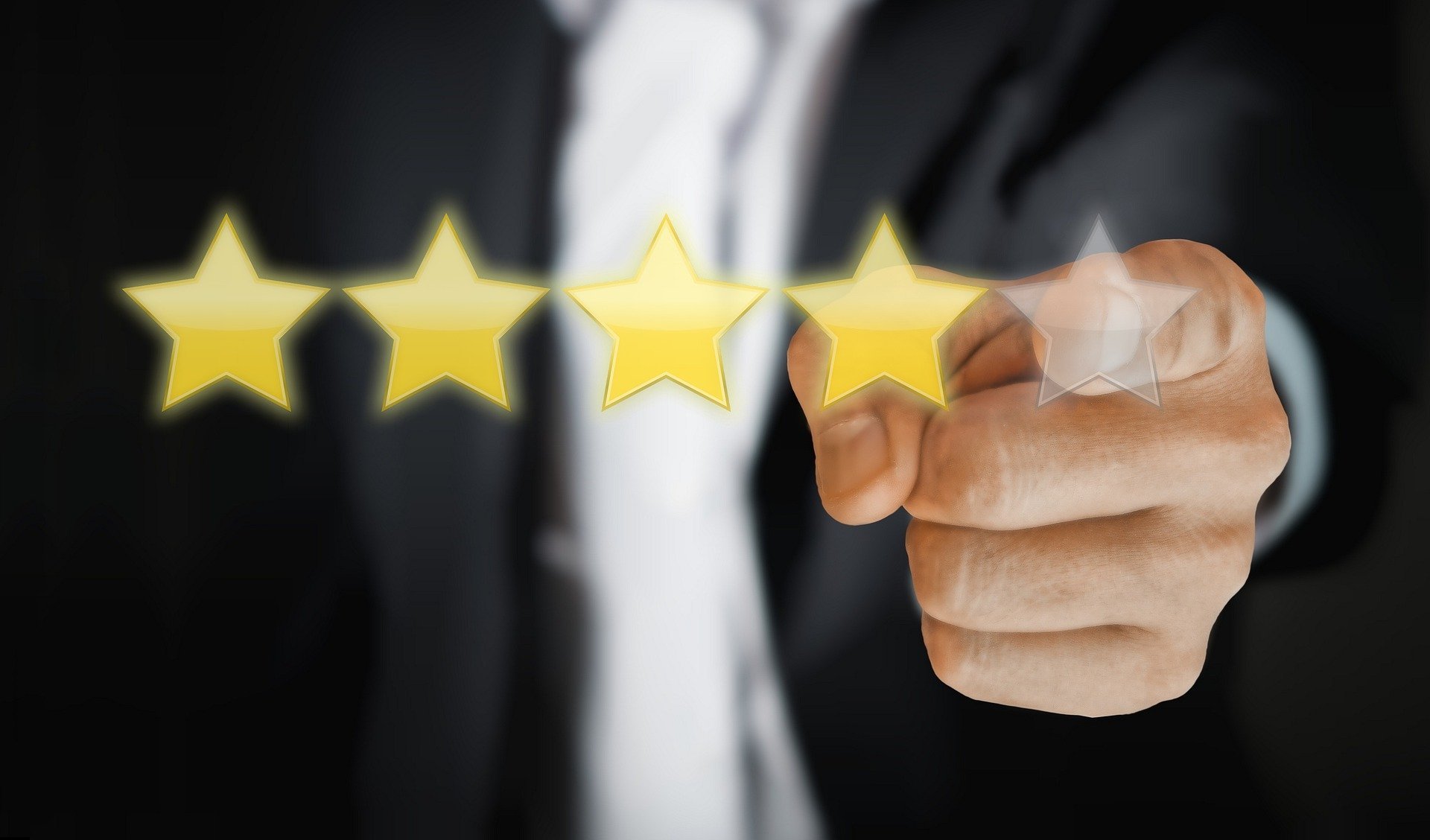 Reviews

At RMH Cars we pride ourselves on the great service we provide to all of our customers. We understand that buying a car can be a daunting prospect, so we strive to make the buying process as simple and hassle-free as possible. But don't just take our word for it, see what some of our AutoTrader customers have to say about us...
You can also check out our reviews on AutoTrader
100% would go back

Great service, very trustworthy and delivered my car. Recommend for anybody who wants a more personal service.

Excellent transaction in all respects!

A car trader with integrity! Roy certainly went above and beyond in the preparation of the car to my wife's exacting standards. Thank you.

Fantastic 5 star

Fantastic 5 star he made me feel at ease, no hard sell, just like buying from a friend. Most traders need to take to leaf out of his book. Thanks.

Quick, easy and no fuss. Rot was very helpful and car ticks all the boxes.

Great service

Great service, Roy couldn't have been more helpful. Good advice. Even offered to drop the vehicle off. The transactions simple. & straight forward. Would recommend.

Trustworthy, efficient and friendly

Very clean and well maintained car. Great service, with warranty. Friendly reassuring interaction. Went the extra mile and picked me up from train station. Very happy.

Great service, helpful and reliable.

Really helpful and made sure the car was in good working order before delivering it to us. Getting 12 months MOT a warranty and breakdown cover for a year was great too.

Great service, really friendly guy. Thanks Roy!

Fantastic service from start to finish. Quick responses and Great knowledge and made the whole buying a car smooth and seemless. Would highly recommend.

Friendly and really easy to deal with!

Made the purchase as easy as possibly without any pressures to buy. Would use again without hesitation

Helpful manner, no hard sales pitch. Was able so sort out tax with DVLA who, for reasons unknown, was not happy with our debit card. Arranged insurance cover via trade plate allowing us to drive away same day and contact our broker from home. One minor point, not easy to locate - we were expecting to see a garage with signs but is run from a private house with office in garden. With directions by 'phone we got there.

Very genuine nice guy

We had a great experience dealing with Roy, he was a very genuine guy, very helpful, and the Land Rover is a peach

RMH Cars - first class service

Roy of RMH Cars provided me with an older Auidi A6 estate. Excellent attention to detail. Good value deal. They would not release the car untill the faults wer fixed, and one was expensive. The car is eautiful to drive - perfect for my needs and budget. Roy is old school like me. In these days of caveat emptor it is refreshing to deal with a man of high integrity. Well done Roy - I am recommending you to anyone I know who needs a car :) Prompt professional interaction Delivered the car to me 114 miles all included in price. What more can you ask?

Thoroughly recommended!

Second car I've bought from Roy. Pleasant to deal with, honest and straightforward.

Good honest car dealer a pleasure to do business with. Many thanks.

Roy was very friendly and efficient no pressure on me to buy a car price was fair. Highly recommended

Great person to deal with

Roy was friendly and accommodating, he was happy to let us test drive unaccompanied, and wasn't pushy in the slightest. Good experience all round.

I bought a car from Roy, and when it turned out in the next few days that it had some minor issues, he was happy to take responsibility and fix these issues.

Was a nice welcome and let us have a look at the car In our own time, was helpful when asked any questions and allowed to take out for a drive no worries. Very helpful with any questions raised also.

It was a pleasure buying a car from Roy. If only all car dealers were like Roy. Honest and friendly

Great service, very friendly.

Friendly service withreasonably priced cars.Had a bit of trouble locating his property but once that was sorted it was all good from then on. Very friendly and knowledgeable, let me test drive solo and wasn't pushy in the sale.

Great experience! Recommended!

Accommodating and generous with time. Friendly and experienced. Smooth, simple and efficient transaction. Great experience as a first time buyer!

Nothing is too much trouble for Roy, it is going back but that's because Roy has sourced the correct radio for a mini. The current one wouldn't work, not a mini compliant.

Straight forward and nicely old school trader.

Friendly service. Doesn't mess around and lets you check out the potential purchase without pressure. Serviced and delivered the car to me as promised. Can't ask for more than that! A breath of fresh air compared to many dealers.

Great service

Great service, very relaxed and easy to deal with. Recommended!

Excellent customer service

Excellent service from RMH cars. We arrived unannounced but this wasn't an issue and Ray sorted the car and MOT while we waited. The car is also amazing and great value.

Brilliant service and communications throughout.

Trustworthy & Friendly

Great Customer Service, Friendly & Very Helpful

Really good customer service thanks

good customer service

Very straight talking and clear with information, no pressure, a fair price and a great car I hope. Roy helped me with the process of buying as I needed to be reminded, a long time since I bought a car. He is a very nice guy, highly recommend.

Very friendly and professional service from Roy.

Great customer service

Great customer service and dealing with Roy was very straightforward. Would definitely deal with him again.

Easy to deal with, great car and good service - highly recommend. Roy was communicative, fair and very reasonable. Car was as good as advertised and purchase was concluded without any hassle or issue

A friendly, seemless transaction.

Roy was very pleasant and helpful - the sales process was unpressured and relaxed, he gave me a great part exchange value for my current vehicle, and I'm overjoyed with my new purchase (which was cleaned and detailed ready for my arrival). Highly recommended.

I recently sold a Subaru car to Roy and I couldn't be happier. I chose him because of the excellent reviews he has received. I was very happy with what he offered and the way he conducted his business. Thank you Roy!

Brought a car from Roy. Couldn't have been more helpful.

Excellent service. Very helpful. Highly recommended

Fantastic

Fantastic to do business with highly recommend ???

Old School Customer Service.

I bought an Audi A6 Avant from Roy which I saw advertised on Auto Trader. First thing I noticed and if your car hunting you'll know exactly what I mean by this, it was well presented, clean and no big dents in the side and was as described. Roy the owner was a lovely chap to talk too and an old school salesman who believes in customer service. Bought the car sailed off into the distance and as occasionally happens had a little problem and to his credit brought the car back and sorted the problem asap and gave me copies of the work for my service history. My good friend was so impressed by his whole attitude he bought an A6 also, which was great for Roy but sadly our friends now call us twin set and pearls! Genuine cars and service and I will buy from him again. Hope that helps you all a little.

Amazing guy, really helpful great communication very happy with my new car Thankyou for all your help ☺️

Excellent service, brilliant cars! Fantastic dealer. Highly recommend.

Absolutely fantastic experience. A pleasure to deal with and made things extremely simple. Would recommend to everyone and anyone.

Lovely guy and lovely car. Very happy

Efficient and friendly service. Car was exactly as advertised. Would recommend.

Excellent!

Really helpful, great experience from start to finish ?

Great service!

Very helpful and went the extra mile! I was made redundant and needed to sell both my cars, Roy sorted them out for me with and easy no hassle arrangement and steered me into my new car!

Highly recommended, great dealer

Honest dealer at reasonable prices, no pressure sales environment, easy to buy from, highly recommended

Dacia Duster great buy 5 stars

A very good experience, great dealer very helpful, Car was as advertised in great condition, all paperwork was present. I would definitely recommend him. It was a pleasure dining business.

Very good customer service and friendly attitude.

Owner was really helpful, friendly and professional, car very nice and matched description.

Easy transaction

Very helpful service throughout! Quick responses to any questions

Very happy

Bought a car from RHM cars and found it very easy it was a great service.

Brilliant

Honest man. Very helpful. Happy to answer questions after sale

Good Transaction Experience

Fair and efficient service . Very helpful and car ready to drive away.

Great service

I went back to RMH Cars in Farnham, as my daughter had bought a car from them. The service is helpful and honest. Th experience was easy and pleasant with the ability to be able ot drive the car away immediately as you are covered by ther insurance for 8 hours. Would return again.

Excellent Experience

Very honest vendor. Very helpful & personable. Would highly recommend.

Very happy with overall service.

Very helpful service. Easy decision to buy the car of my choice. Even delivered to my door., and assisted with paperwork. If car all as advertised will be well satisfied. Yet to drive it. Roy pleasant to deal with.

The day I purchased a car.

Carefully selected used cars, by an experienced professional.

Second-hand Mini Cooper S in sound condition!Very good customer service. Friendly & helpful staff. Bought a Mini Cooper S last month in sound condition. It drives smoothly as if it was brand new!

Excellent service

RMH cars were a pleasure to deal with, very helpful and friendly. They arranged transport of the vehicle for a great price, also. The car is as advertised, if not cleaner, with a 6 months AA warranty. I am very pleased with my purchase. I would certainly recommend them.